I'M NEW HERE - a feature film, an NFT odyssey
Goal: Proliferate Nouns within the leading non-fiction film about the emergent NFT movement.
First Official Teaser: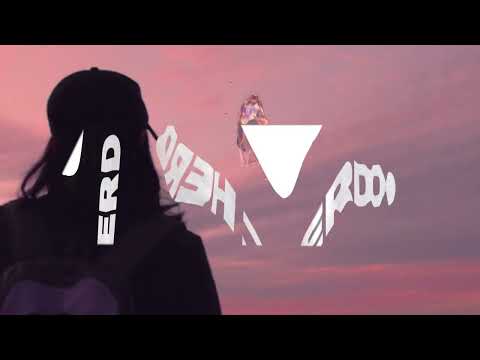 TLDR PROJECT HIGHLIGHTS
I'M NEW HERE is a hybrid narrative documentary feature film capturing the transformative power of crypto-art, from Sundance award-winning director, Dan Sickles (Dina, Mala Mala), and producing team that includes Academy Award-nominated Producer, Shane Boris (Edge of Democracy, Navalny.)
The film features top NFT talent

We've filmed +90 interviews with top NFT artists + crypto disrupters to date.

Award-winning filmmakers with proven track-record in film sales

Sundance & Tribeca award-winning Director
Producers' credits include: Academy Award nomination, and NYT Critic's Pick
We have distributed previous work on Netflix, Hulu, HBO, Amazon, Criterion.
With I'M NEW HERE, we aim to secure the widest distribution deal possible for the film.

Secured crypto-native partnerships

Secured a $1M grant from a major crypto-backer
SCOPE OF THE GRANT
We are proposing a $200,000 (~200E) Nouns & I'M NEW HERE Partnership Grant that celebrates Nouns within and beyond the feature film. The partnership has four key elements:
Crafting high-quality Nouns animations
Building a Nouns-themed virtual environment for the film
Featuring a Nouns character within the movie. This Noun would be donated by the DAO as part of the partnership.
Promoting the DAO within the film's main company credits as well as in our PR communication.
Create premium, animated sequences that center the Nouns and CC0 narrative as told by 4156's avatar. Note: the team interviewed 4156 in June 2022.

These assets will be open source and made available to the community.
In partnership with award-winning animation studio Nice Monster TV, our acclaimed cinematographers Adam Uhl and Bruce Thierry Cheung, whose films have premiered at Sundance, Venice, and Toronto Film Festivals will lead creative development.

Design and Build a "Nouns Virtual World Gallery" that will:

Be the location of our interview with 4156
Exist in both our film (as an Unreal Project) as well as be deployed online as a public virtual world.
Be offered to the community for events.
Donation of a Noun NFT that can be integrated into the film as its own character.

the Noun NFT will be a key fictional character in the film.
the Noun will appear as "The Director" - a filmmaker interested in the ideals of CC0 and open source creative collaboration.
We will publicize the partnership as follows:
The DAO's logo will be featured within the film's main company credits
In press announcements
On social media with custom teaser content
SUMMARY OF BENEFITS TO THE NOUNS DAO
Nouns has established an exceptional reputation as a patron of innovative Crypto + Web3 endeavors. This is an opportunity to showcase Nouns' vision and cultural impact to a new mainstream audience.
The Nouns community will have an exclusive sneak-preview of the Nouns sequences.
Credit and publicity for the DAO as a project supporter within the film credits and on social.
Community will be able to use and share our open-source animated character models and environments.
ABOUT THE FILM
STORY OVERVIEW
Driven by curiosity and a growing disillusionment with the status quo, an isolated internet-user, ROOKIE, falls down the rabbit-hole of cryptocurrency and NFTs. On their kaleidoscopic journey, they encounter visionaries, dreamers, and revolutionaries who weave together a narrative of the most important emerging art movement of our time and the colliding ideals that it embodies.
As they explore the metaverse and meet the most influential creators of its culture, they confront the chaos and beauty of the virtual world and find a newfound appreciation for humanity.
Visual Language
Part desktop documentary, part dreamscape, the film will blend live-action and animation to mirror the increasingly blurred lines between the physical and the virtual.
Current Cast
Check out https://www.newhere.xyz/cast for additional cast announcements.
FUNDRAISE OVERVIEW
The total film budget is $3.25M.
To date, we have received a $1M grant from a major crypto platform.
We are fundraising the remaining $2.25M through a combination of grants, equity financing, and our NFT drop, "WE'RE NEW HERE" (learn more here: https://www.newhere.xyz/mint).
Timeline and Milestones
PHASE 1: (July-September 2023)
Design / Build Animation Models for 4156 and other featured Nouns for the Film

Character Design
Rigging and Texturing
Facial Expressions

Edit Rough Cut of 4156 Interview
MILESTONE 1 - Fund 45% of the proposed grant
PHASE 2: (September-December 2023)
Design / Build of the Nouns Virtual Space

Collaborate with a Virtual Architect
Design Nouns themed gallery for the film
Deploy the Nouns themed gallery onto a an open source metaverse such as Webaverse

MILESTONE 2 - Fund 45% of the proposed grant
PHASE 3: (January-March 2023)
Edit 1st Cut of the Film
Share sneak-preview of the Nouns sequences of the film with Nouns Community
MILESTONE 3 - Fund 10% of the proposed grant
Team Bios
Our film production team has deep experience with creating critically acclaimed film work
Filmmakers have successful track record with past films that achieved wide release such as Dina, Fire of Love, Mala Mala, Navalny, and Edge of Democracy (nominated for Academy Award.)
DAN SICKLES, DIRECTOR
Dan Sickles is an Internationally award-winning film director, writer, and producer, known for DINA (Sundance Grand Jury Prize 2017, International Documentary Association - Best Feature Film 2017) and MALA MALA (TriBeCa Audience Award Winner 2014, GLAAD Award Nominee 2015.)
PAST PROJECTS
DINA (2017) - Sundance, Grand Jury Prize
https://www.rogerebert.com/reviews/dina-2017
https://www.youtube.com/watch?v=fJLFTUOtMJg
MALA MALA (2017) - Tribeca Film Festival
https://variety.com/2014/film/festivals/film-review-mala-mala-1201178775/
Film Work: http://www.dansickles.com/
SHANE BORIS, PRODUCER
Shane Boris is an Academy-Award nominated producer, focusing on films that push the boundaries of conventional forms in order to tell timeless stories. He was nominated for an Oscar for the 2020 film The Edge of Democracy. His latest films include NAVALNY and FIRE OF LOVE, which both premiered at the 2022 Sundance Film Festival.
PAST PROJECTS
NAVALNY (2022) - Sundance 2022, Audience Award and Festival Favorite Award
https://variety.com/2022/film/reviews/navalny-review-alexei-navalny-vladimir-putin-1235163437/
FIRE OF LOVE (2022) - Sundance 2022, Jonathan Oppenheim Editing Award
https://variety.com/2022/film/reviews/fire-of-love-review-1235157721/
EDGE OF DEMOCRACY (2020) - Academy Award Nominated, Best Documentary
https://www.nytimes.com/2019/06/18/movies/edge-of-democracy-review.html
BRUCE CHEUNG, PRODUCER
Bruce Cheung's feature film debut, Don't Come Back From the Moon, was a New York Times Critics' Pick and won the Jury Prize for Directing at the Los Angeles Film Festival. His cinematography credits include the narrative series This Close (Sundance Film Festival) and the upcoming Modern Love Tokyo (Amazon Studios.)
PAST PROJECTS
DON'T COME BACK FROM THE MOON (2019) - Los Angeles Film Festival, Special Jury Prize for Directing
https://variety.com/2019/film/reviews/dont-come-back-from-the-moon-review-1203111569/
THIS CLOSE (Sundance Film Festival) (2018-2019)
https://decider.com/2018/02/14/sundance-now-this-close-series-review/
Film Work: www.brucethierry.com
HANNAH ROODMAN, PRODUCER
Hannah is an independent filmmaker who delights in pushing the boundaries of non-fiction storytelling. Commercially, she has produced video-led campaigns for The Malala Fund, the United Nations, Alicia Keys, and the World Food Program. Hannah holds an MFA in TransDisciplinary Design from Parsons School of Design, where she also teaches a Design Activism Studio.
PAST PROJECTS
MALALA FUND: http://www.hannahroodman.com/malala-fund
ALICIA KEYS: https://www.youtube.com/watch?time_continue=1&v=v-1hpZzJpmg&feature=emb_title
PROJECT 2x1: http://www.hannahroodman.com/project2x1
Film Work: http://www.hannahroodman.com/